Yesterday was Mountain SOL Tuesday! The MLA campers went with Tesla and Bethany to learn about monarch butterflies and what they need to migrate!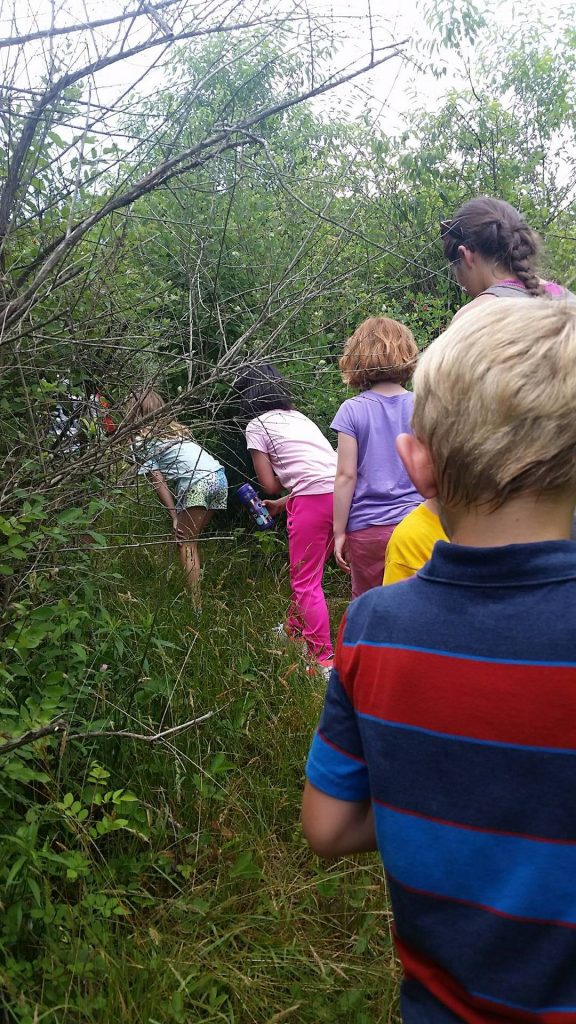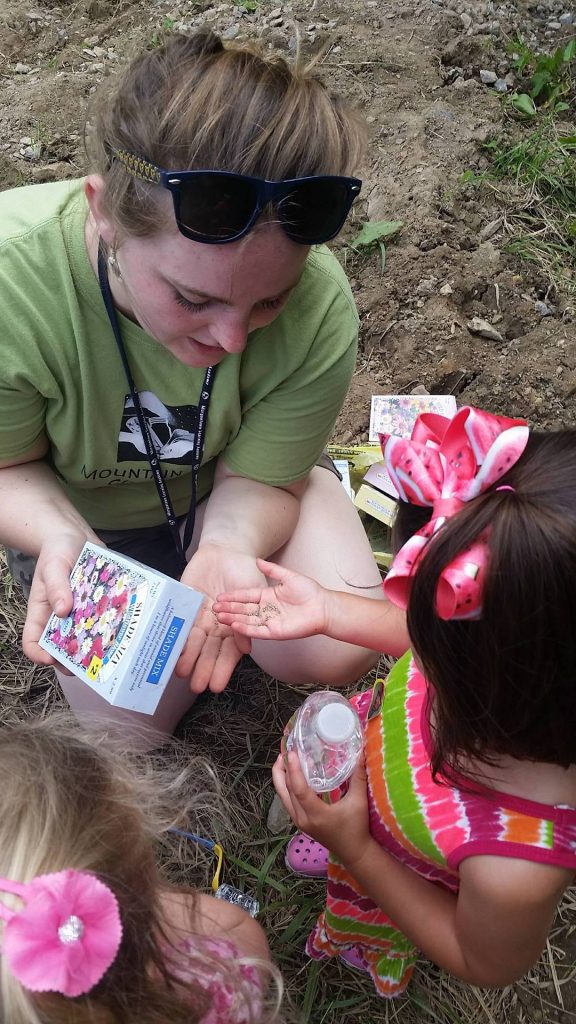 The 5-6 year old class sat at the monarch mural and learned about how monarchs migrate from Canada to Mexico and back. They then looked at the monarch waystation and learned how they could help the migration process by planting seeds with seed balls. While planting seeds they were able to look at different animal tracks in the new wetland area and at different kinds of passing butterflies! We ended our trip with a short hike where the 5-6s picked out the path to hike back to the school.
The Pre-K class also helped the monarchs  by spreading seeds. After talking about what kinds of other friends would use the flowers we plant, such as bees and grasshoppers, we looked around the garden and learned about how plants need water to grow and that different plants have different smells.
After lunch, the 7-8 year old class also learned about how monarchs can migrate and about the types of plants that are in the waystation and how the butterflies use them as food and for laying eggs. After we planted seed balls and looked at the tracks, we hiked through Goldenrod trail to the Moon and then to Maple Clearing where we played a game of camouflage.