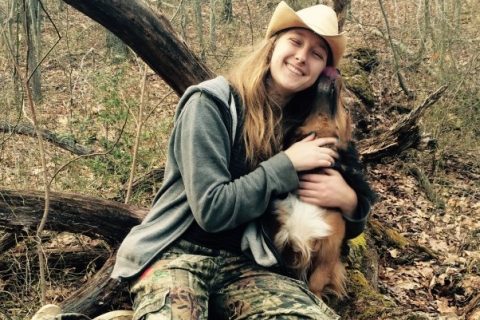 Katie Zucker is a Loba who helps with afterschool classes, summer classes, and Cheat Mountain. She loves teaching and working with Mountain SOL students, but she is not at the Mountain SOL campus often because she is currently finishing her degree in Computer Science and Mathematics at the University of Alabama.
Katie is also a Guia, meaning she is a graduate of the Mountain SOL Scout Path. This means she is well-versed in woods skills such as fire, shelter, wild foods and water, navigation, packing lightly, tracking, and camoflage. As a Guia, a Scout Guide, she helps guide other Scouts through the Scout Path.
Recently, Katie has also been using her background in coding and development to work on improving the website. She hopes to expand her use of computer programming in the next few years to include both new Mountain SOL applications and classes that students can take to learn the basics of programming.