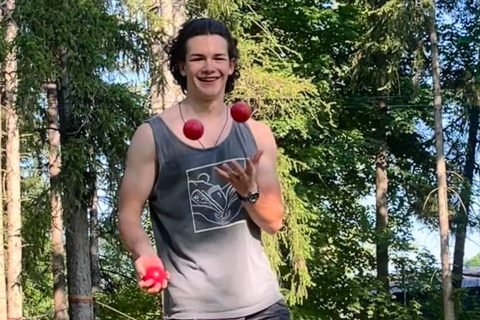 Benjamin Tower is a Lobo and a founding member of our Mountain SOL community. He teaches Mallards, and he also helps with summer workshops, other afterschool classes, and our Cheat Mountain summer camps. Benjamin has been a student in Mountain SOL since it was first created, and he has recently transitioned into being official Mountain SOL staff.
Benjamin is graduate (a Guio) of both the Scout Path and the Medic Path. The Scout Path is an intensive sur-thrival training program completed at our Cheat Mountain campus. Having completed it means he is competent in wilderness skills including advanced fire-building, shelter construction, camouflage, navigation, and foraging. As a graduate of the Medic Path, Benjamin is also thoroughly trained in first response in a wilderness medical emergency. He is certified in Advanced Wilderness First Aid, and he has deftly used his skills in real medical scenarios.
As Mountain SOL School continues to grow, Benjamin will continue helping with the organization of the school and the development of new classes and programs. He has enjoyed teaching Mallards this past year, and he hopes to teach more in the coming years.