We are delighted to bring you a handful of online Mountain SOL class options!
Enrollment is live! You can sign up for any of these classes here. NOTE: Most of these classes will be taught through Outschool, more info to follow!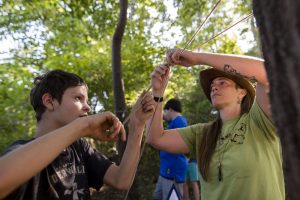 Wild Yards Cooking
Tuesday July 21st, Friday July 24th, Sunday July 26th, Tuesday July 28th, Friday July 31st, Sunday August 2nd, 3:30-4:30pm
$60, Adult, All ages welcome! (Younger than 12 requires an adult sous-chef)
Everyone is welcome to join in Wild Yards Cooking! If you are too young to safely identify plants and use the stove, please acquire an adult sous-chef to help 🙂 This class is designed to be like a "cooking club" where people of all ages and skills come together to learn how to make delicious food, supplemented with wild edible plants that grow naturally in our backyards. If you are a top notch chef, you can learn about wild edibles and add them to anything you want. If you can barely make cereal in the morning, you will still be able to enjoy this class because I have included extremely simple recipe options! We will have Zoom meetings together for an hour on Tuesdays, Fridays, and Sundays, where we will learn new wild edibles and discuss good recipes to use them in. Your homework after each class meeting will be to choose a recipe (or create your own!) and share it with your family! Hopefully, you will leave with a sense of pride and sustainability, plus a booklet full of recipes and wild edible plants.
Note: Everyone attending must sign a waiver. We will send you a form shortly after signing up! Also, if you are unable to attend all the days, but you would like to attend some of the days, send us an email at [email protected] and we can figure it out!
Leather Memory Bags
Wednesday August 5th OR Wednesday, August 12th, 4-6pm
$45, Ages 9+
In this class you can make your own custom mini leather pouch! You will get to pick your own colors and style, and I'll assemble a kit for you to pick up at the Mountain SOL building before class. Your kit will include a piece of colored and finished leather with holes punched in it for you, fringe if you want it, wax thread, and two needles for sewing. No prior experience necessary; this class is aimed at the total beginner.
Spinning
Saturday August 15th, 4-5pm
$30, Ages 9+ and Adult
In this class, you will learn how to spin wool! We will use drop spindles and Merino wool. After this class you will be able to make wool fibers into yarn, which you can use for weaving, knitting, crocheting, or any other craft project!
Note: we will have you pick up a kit from the Mountain SOL building before class. If you are unable to do this and would like us to mail you a kit, please let us know one week in advance of the start of class.
Fire Kit Intensive
Tuesday August 18th, Wednesday August 19th and Thursday August 20th, 4-5:30pm
$50, Ages 9+
A class in which to work exclusively on your fire kit! We will use Google Hangouts for video chat during class, and we will use Google Docs to organize and plan our fire kits. We will start with a starter kit, including a waterproof tin and materials to make a craft project called "hobo fire starters." During class we will assemble our own custom fire kits, designed to make use of our favorite materials and firestarters. We will also talk about specialty fires and how to modify our fire kits to accommodate predicted circumstances such as rain. By the end of the class you will have a lovely, personalized fire kit, ready for use outside!
Note: we will have you pick up a kit from the Mountain SOL building before class. If you are unable to do this and would like us to mail you a kit, please let us know one week in advance of the start of class.
Sur-thrival Pack / Bug-Out Bag Challenge!
Saturday, September 12th, 4-6pm
Free or by donation, All Ages
Can you sur-thrive in the wilderness with only your pack? In this class, we will put your packing to the test. Youngsters and Oldsters alike will be challenged to use what they have and perhaps improve their pack. We will use Google Hangouts. You should come to class just like you would come to a Mountain SOL hike or campout (with your sur-thrival pack, water, a snack, Can't Live Without My Knife, anything else you might want!).
If you have any questions, please email us at

[email protected]

and we will be happy to answer them! If you want to register for any of these classes, go here.