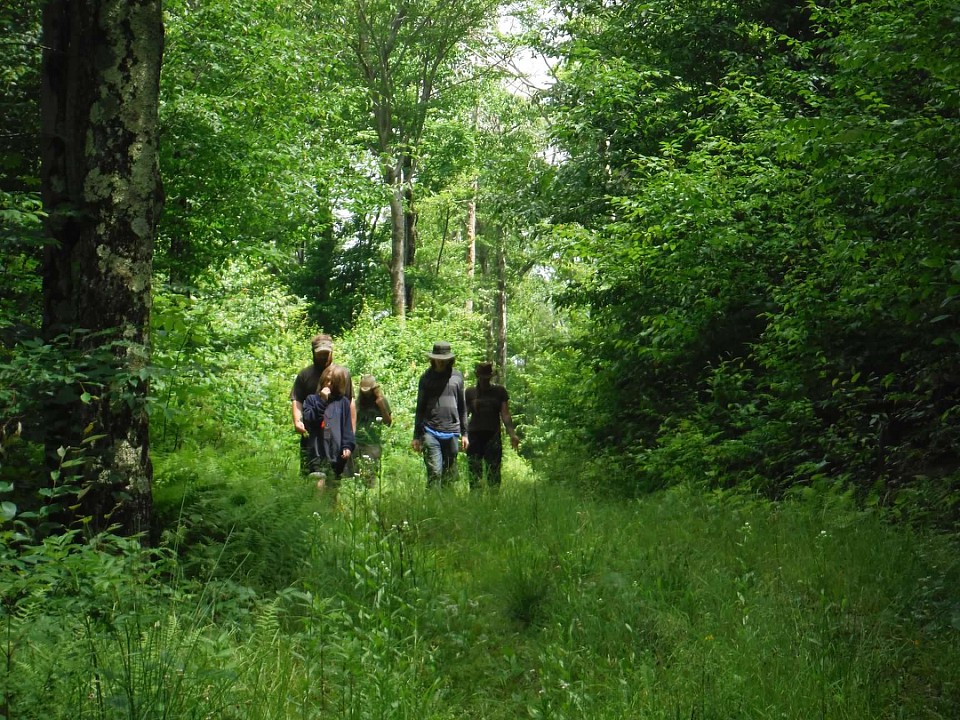 Each summer Mountain SOL invites students of various skill levels to travel to our Cheat Mountain campus, in Randolph County, to practice their survival skills in the Monongahela National Forest.  Here we offer students an opportunity to begin learning or improve their skills of map reading, navigation, fire-making, wild foraging, shelter building, tracking, camouflage, finding clean water, and more.  Our Cheat Mountain campus provides a unique environment where students can fully immerse themselves in a true wilderness setting.  We focus particularly on allowing our students to learn to function effectively as a group in a variety of survival scenarios.  On Cheat Mountain, we want to teach our students how to not only survive in the wilderness, but also thrive while living a life connected to the natural world.
If you would like to read more about what it's like on Cheat Mountain, read this, or read creative responses by Maureen Farrell, one of our teachers, or Katie Zucker, one of our past students and instructors.
All students should fill out the application below.  Parents, there also are questions for you.  For additional details and any questions, please email [email protected].
We are offering the following adventures for Summer 2022 for students Zorros and up.   If you have participated in a summer program or would like to suggest a friend, let us know =)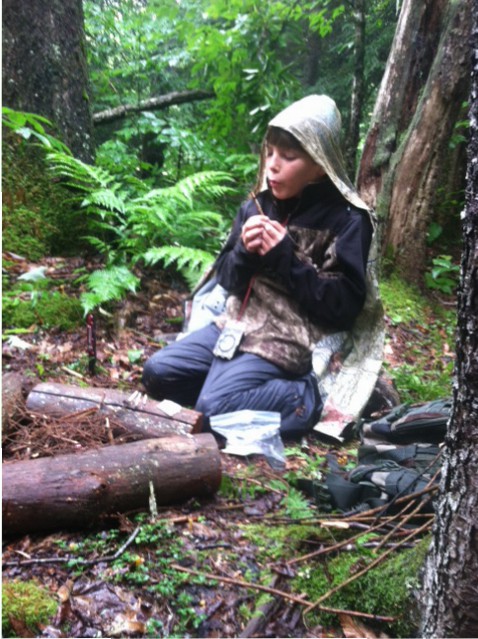 Cheat Mountain Skills I
July 18-22 (M-Fri)
Cost: $350
This is our Cheat Mountain SOL entry class where we work with students to build basic wilderness survival skills.  Students in this class will be taught fire-making, simple first-aid, finding water, the basics of building a debris hut, rudimentary wilderness navigation, and introductory foraging. We seek to allow our students in this course to explore their role in a larger group and gain a sense of self awareness in a wilderness setting.  A final scenario is provided for students to test their skills and explore their group dynamics.  All students in this level tent camp in a supervised area.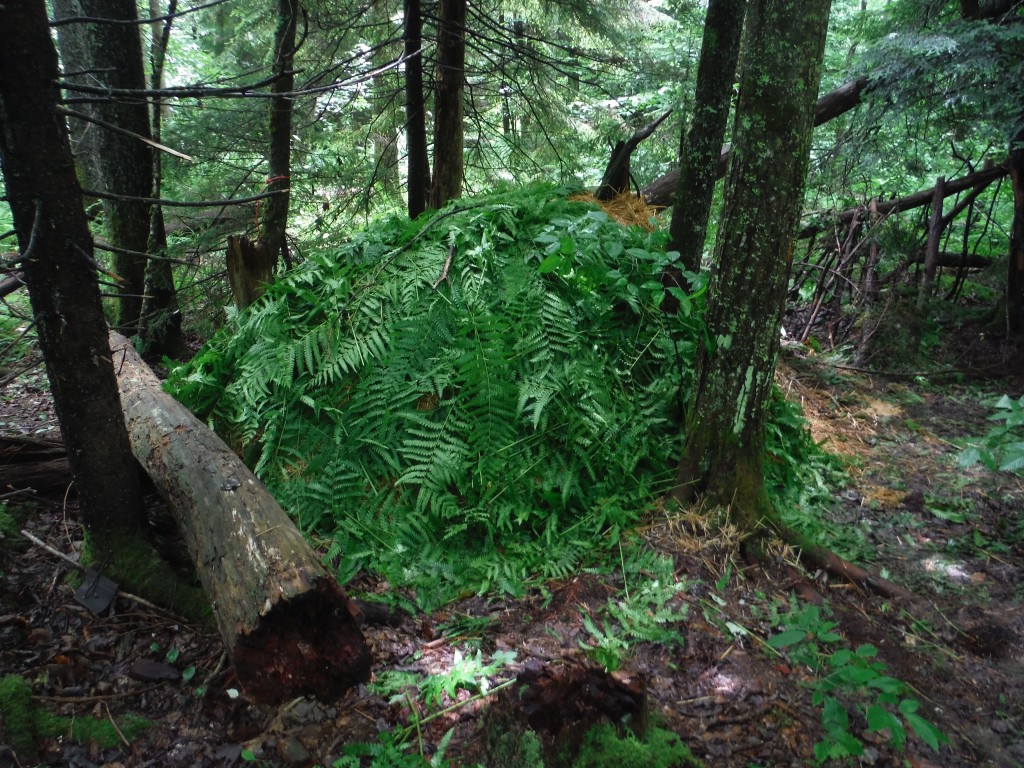 Cheat Mountain Skills II
July 18-22 (M-Fri)
Cost: $350
This class requires previous wilderness experience.  In this course we focus on helping our students learn how to thrive in a variety of scenarios and live in connection to the land.  We don't like to call it "survival" training, since rather than fighting against nature to survive, we want to exist as a part of nature. We call it Sur-thrival™.  During the Skills II week, students expand on skills they learned in Skills I. They also may learn new skills, such as the art of camouflage and tracking.  We pay special attention to navigation for Skills II students, teaching students to better understand the relationship between map and compass.  Participants are pushed to use their survival skills in more difficult circumstances than in Skills I.  A final scenario is set up with specific leadership roles assigned to Skills II students.  Skills students will camp in a supervised area, and Skills II students are encouraged to try sleeping in their debris huts for a night!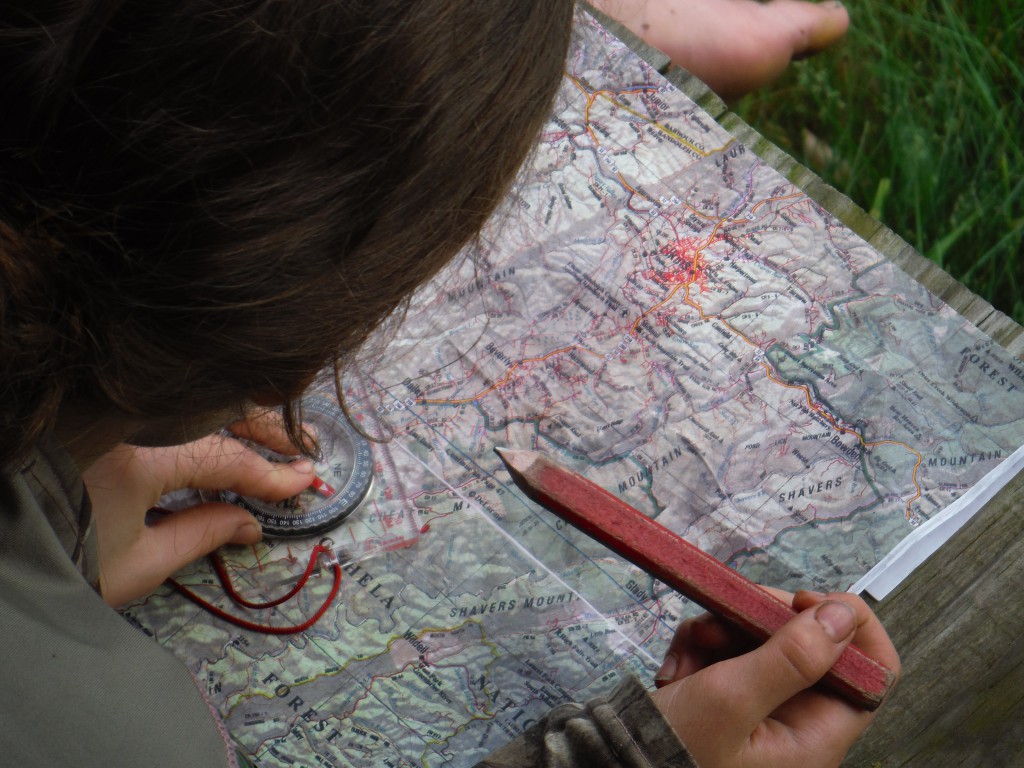 Cheat Mountain Practicum, Scouts I, and Scouts II
July 11-15 (M-Fri)
Cost: $350
This is our most advanced class to date and requires instructor permission.  Students practice creating and living in a primitive camp, thriving with only the contents of their backpacks and the natural world around them.  We allow participants space to function as a group without constant adult supervision.  In this course we will focus on the social skills of working as a group (functioning as an independent Scout pack!) to accomplish tasks. We will also work on specialized physical skills that change each year, which might include advanced navigation, whitewater rescue, prioritizing items within a survival pack, camouflaged scouting missions, or advanced wild foraging. Graduates of this course may move on to be advanced scouts and may be assigned a teaching role with the younger students.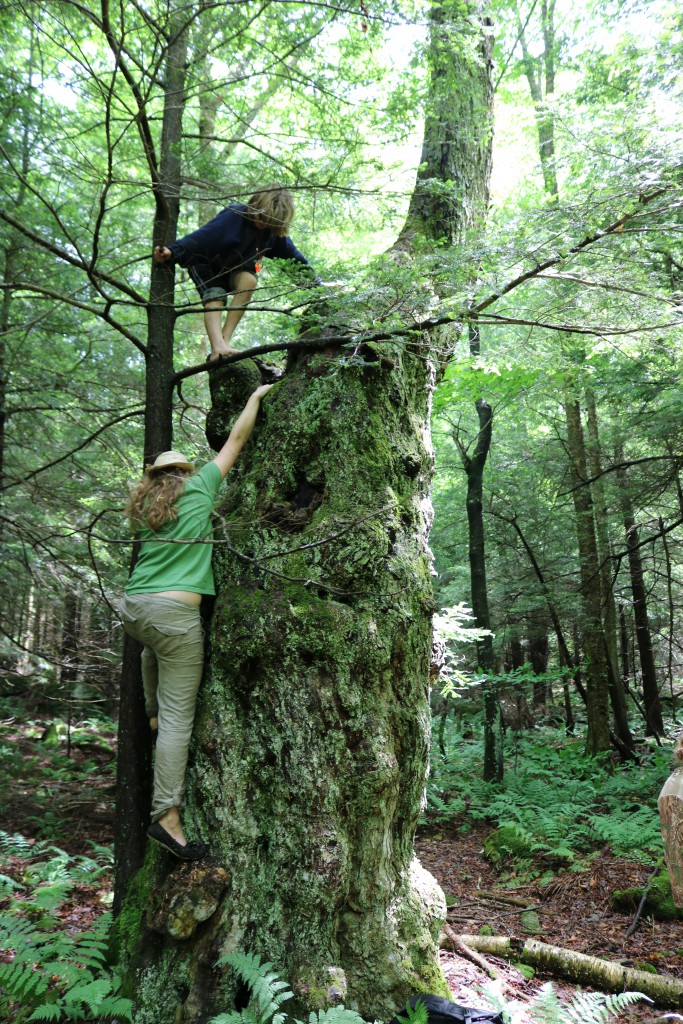 Transportation: Scouts will depart for Cheat Mountain from the Morgantown Learning Academy at 8AM Monday, July 11. Skills students will depart for Cheat Mountain from the Morgantown Learning Academy at 8AM Monday, July 18 or from a different agreed upon location.  Parents are responsible for transportation to and from Cheat Mountain, however Mountain SOL will help coordinate carpools.  Parents of students participating in Scouts will need to pick up students at Cheat Mountain at 4pm, July 15. Parents of students participating in Skills I and II will need to pick up students July, 22 at 4 PM.
A note about our campus:  Instructors Maureen and Ivan Farrell host these courses from their homestead on Cheat Mountain.  They sometimes have chickens, rabbits, and other small farm animals, and they share their home with two cats and three large dogs, who will be present during camp in space shared with students.  These dogs keep the farm animals safe from predators, and they keep our camp safe from bears.  All visitors to the mountain will be briefed on how to interact safely with the dogs.
If you are unable to pay for the full tuition of Cheat Mountain see our student scholarship page for partial help.
http://Mountainsol.org/scholarships/