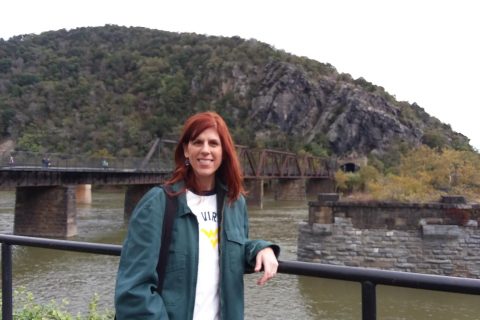 Liz (or Elizabeth, if you're not into the whole brevity thing) Wiles is a native of Fairmont, West Virginia. She graduated with her Bachelors of Science in Biology with high honors from Fairmont State University, where she received the Eleanor M. Ford Award for Outstanding Senior in the Division of Science and Mathematics. She went on to complete three years of graduate work at Florida State University, studying ecology and evolutionary biology. From Tallahassee, she moved to Seattle for 16 years before returning to the Mountain State in 2011, residing in Morgantown.
Liz has led and taught many "outside the classroom", hands-on, science education programs starting with the Saturday-at-the Sea Program at Florida State University's Marine Lab on the Gulf Coast and throughout her 7-year tenure at the Pacific Science Center (PSC) in Seattle.
In addition to teaching, Liz has extensive experience in coordinating program logistics, developing and managing budgets, writing grants and program curriculum, supervising staff, doing public outreach on environmental issues and marketing and public relations as the supervisor of an education outreach program at PSC, as a Board of Director for a renewable energy nonprofit in Shoreline, Washington, and as Executive Director for Morgantown-based nonprofit Friends of Deckers Creek.