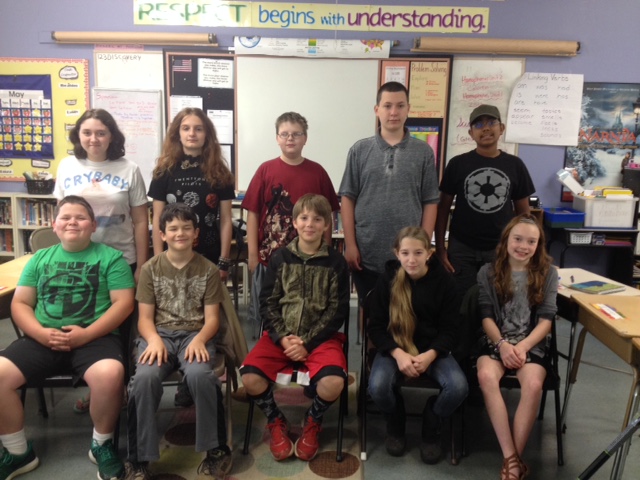 When we went to the Mine Wars Museum, Wilma Lee Steele shared with us a very important quote:
"You can wipe out an entire generation, you can burn their homes to the ground and somehow they'll still find their way back.  But if you destroy their history, you destroy their achievements, and it's as if they never existed."  – Frank Stokes
This quote defines our reason for learning WV history this year.  Many people think of us as ignorant and uneducated. Hillbillies, they call us.  They don't respect us.  However, most people don't know our history of achievement, our organizations.  But now we do.  Our class this year, "West Virginia: Shattering Stereotypes," is about learning our real history, the history that most West Virginians might only get to learn in college.
If you are interested in learning more about the WV Mine Wars, then watch the PBS Mine Wars movie.  For an overall history of coal mining and environmental issues in West Virginia watch Blood on the Mountain.
For our class, we have gone on many important field trips, such as traveling to Matewan, touring Williamsburg, and visiting the Mountain Institute.  At the end of our year-long WV History: Shattering Stereotypes class, we each wrote an essay on our own vision for shattering the stereotypes of our state and offering a more prosperous future for all West Virginians.  Mountain SOL is pleased to share these essays.
Ibrahim Rahman:Why the Coal Industry Should be Removed from West Virginia
Emza Shackelford-Whitten Essay
Benjamin Tower: The Hillbilly Stereotype is Wrong
Elijah Wellings-Osha Essay : Learning about the WV Mine Wars